IWonder, a student tool powered by INFOhio, includes age-appropriate, curated collections of websites to help students in grades 4-9 with homework and research. IWonder's collection of websites are chosen by Ohio school librarians and provide a jumping off place for student inquiry and curiosity.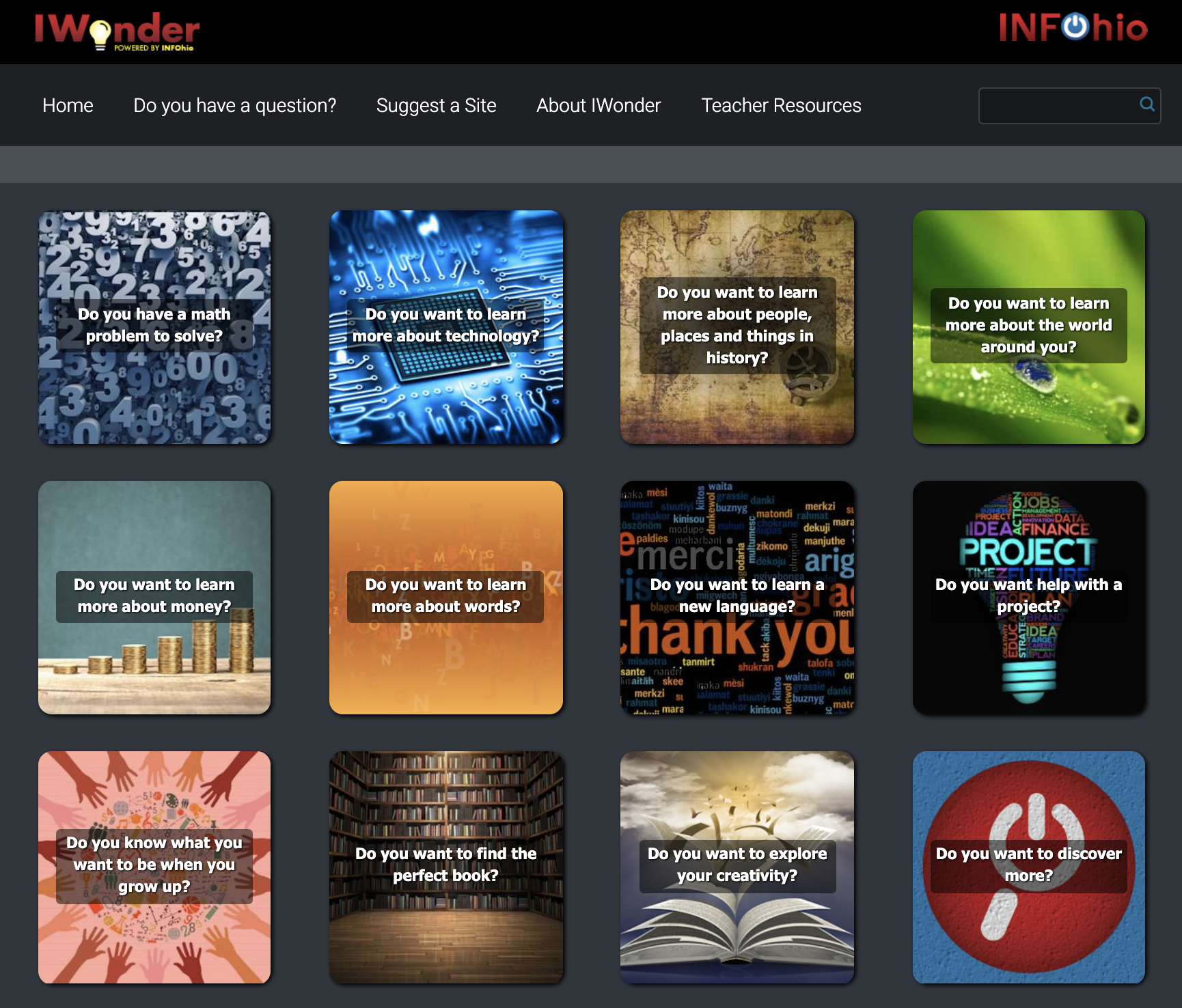 Are you an educator who uses or has used IWonder with your students? To help improve this student tool, we need your feedback. We are seeking information on how you are using IWonder in your classroom or school. Fill out this IWonder User Feedback survey to share your thoughts, suggestions, and feedback with us. 
Thank you for your help. If you have any questions or concerns, please contact us at support.infohio.org.