Share how INFOhio provides resources, tools, and high-quality instructional materials at no-cost to Ohio's teachers, students, and families. New promotional materials have been created for a fun, easy way to share INFOhio with others!
A new Elementary Bookmark highlights reading resources including BookFlix, World Book Early Learning, and World Book Kids. These 2-sided color bookmarks for elementary students can be downloaded and will print 4 to a standard 8 1/2 x 11 page. A black and white version of this bookmark is also available here.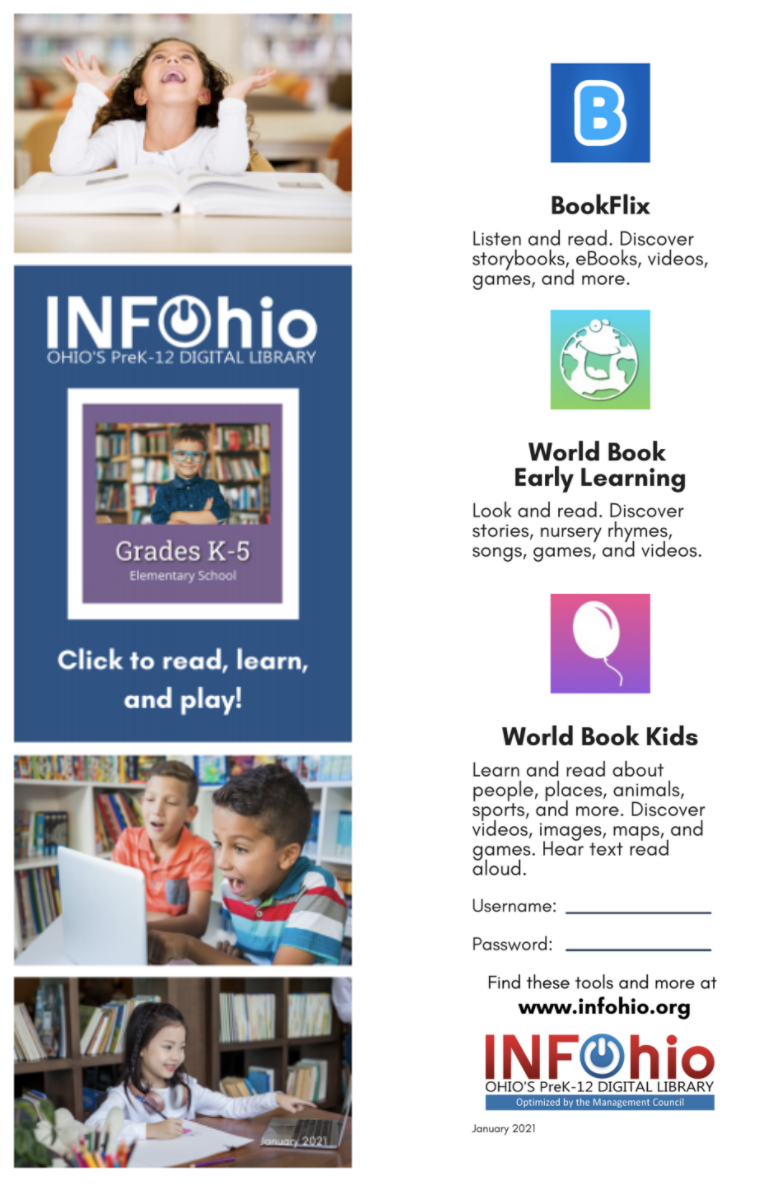 A newly designed Research Bookmark highlights research resources and includes World Book Student, Science Reference Center, and Points of View Reference Center. These are also available in color or black and white and will print 4 to a standard 8 1/2 x 11 page. A QR code is also included on this bookmark and when scanned goes to an alphabetical list of the INFOhio resources.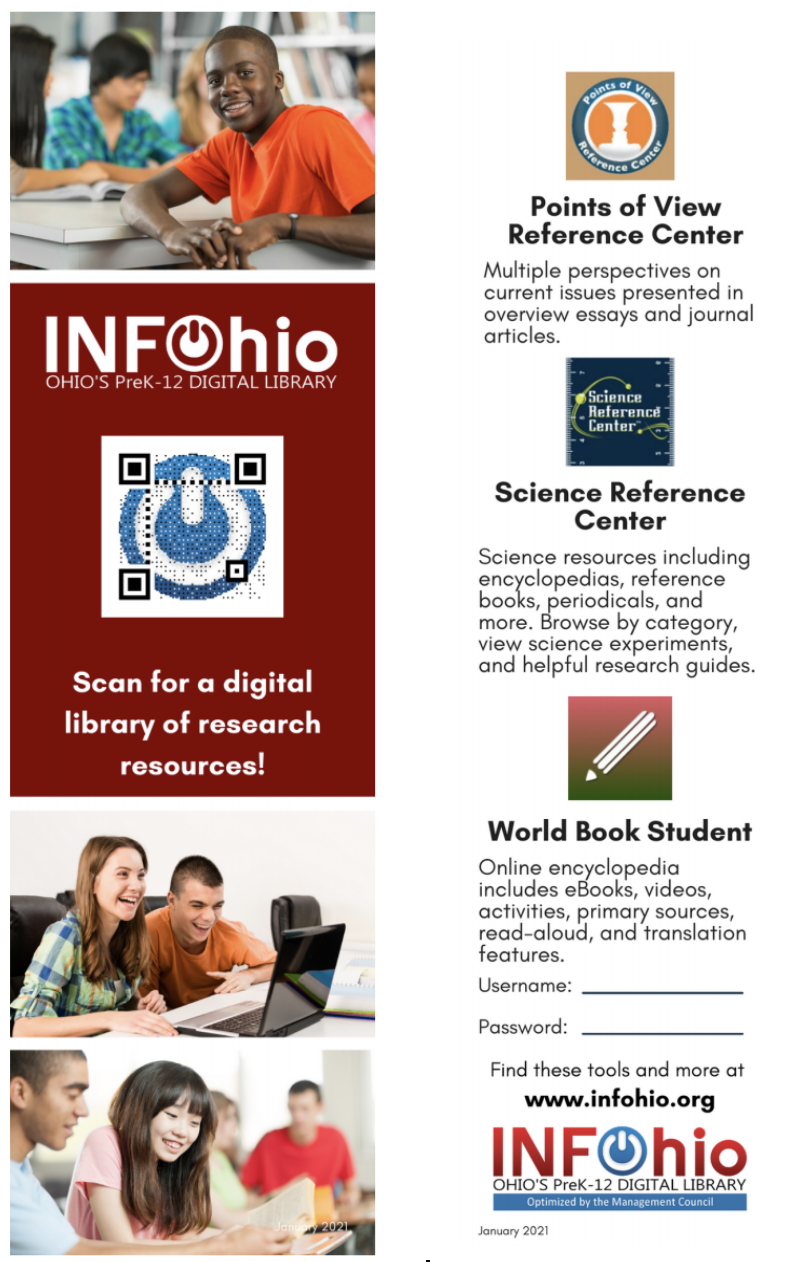 Many other promotional materials are available on our website on the Help Docs & Promotional Materials page. In addition to bookmarks and postcards you will also find flyers, posters, informational documents, video tutorials, and more. Check out the recently updated Parent Postcard to support parents and families in using INFOhio resources. These print 2 to a standard 8 1/2 x 11 page and are also available in black and white.
Have questions? INFOhio is always here to help. For questions, comments, and additional support contact us at support.infohio.org.