The RemotEDx Exchange Curriculum Library offers digital content, curriculum materials, quality reviews, and curriculum creation tools that have been curated, licensed, or purchased on behalf of all Ohio PreK-12 schools. Tools and resources in the Curriculum Library include EdReports, Educator Tools, Open Space, and INFOhio's PreK-12 Digital Library. 
Make it easy for educators in your building to connect to the RemotEDx Curriculum Library. Download the postcard here. A black and white version is also available.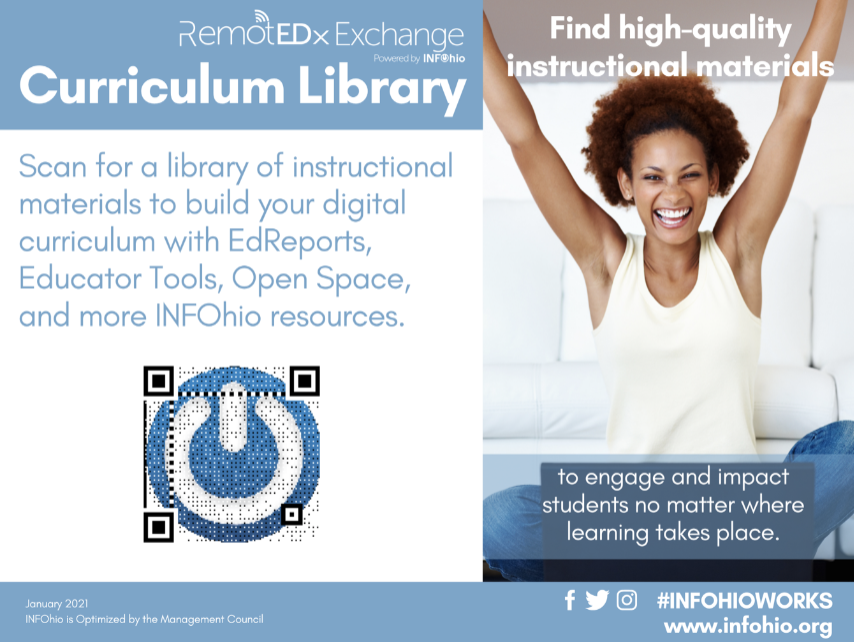 Many other promotional materials are available on our website on the Help Docs & Promotional Materials page. In addition to postcards you will also find bookmarks, flyers, posters, informational documents, video tutorials, and more.
Have questions? INFOhio is always here to help. For questions, comments, and additional support contact us at support.infohio.org.